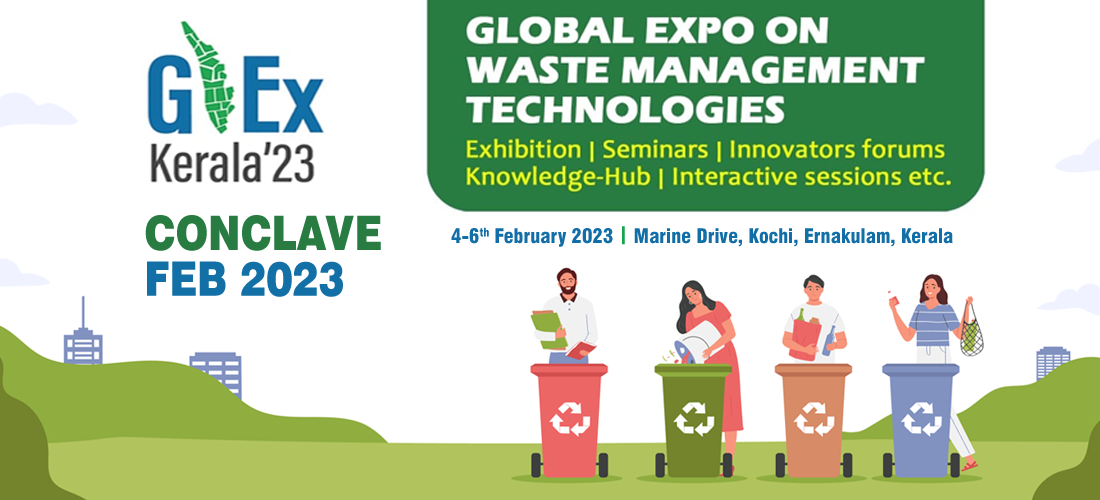 GEX Kerala' 23 (Global Expo on Waste Management Technologies) organised by the state government is set to take place at Ernakulam from February 4 to 6, 2023.
The primary aim of the expo is to showcase the latest technologies, machinery, and ideas in the field of waste management from within India and abroad. It will provide an opportunity to raise public awareness by addressing concerns regarding waste management systems. Representatives from all local self-government bodies of Kerala will participate in the expo to help in the understanding and implementation of modern and scientific methods in the field of waste management.
The conclave will be the largest learning, exhibition, and discussion forum organised in the state related to waste management.
The conclave is open to the general public and may be attended for Rs 250, or Rs 100 for students.