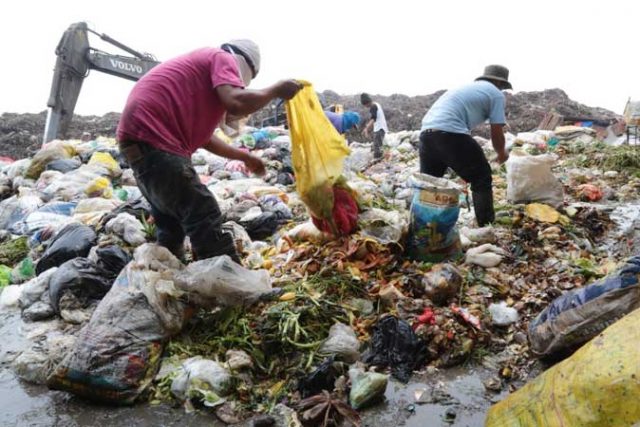 Thiruvananthapuram: The legacy dumpsites, one of the most tormenting things in the waste management of the state will soon become a thing of the past. In an effort to phase out these dumpsites, the state government has embarked on a mission to scientifically segregate and degrade the trash piles and reclaim those land across the state. The World Bank backed Kerala Solid Waste Management Project (KSWMP) has already started the preliminary phase of the plan in all the urban local bodies. The project has already identified 34 such dumpsites in the state and the primary remediation activities here have already commenced.
"One of the immediate concerns of the government is to make the cities in the state waste-free and clean. For that, the KSWMP project has been launched the project in the state. It is already running its primary phase in all the municipalities and corporations of the state. As a first step, the project has identified 34 legacy dumpsites in the state and this will be cleaned up and we will reclaim those lands", said M.V Govindan, Minister for Local Self Government.
Minister also added that the project will make sure that the waste heaps that have been accumulated all these years will be segregated and disposed of completely without any environmental or health problems. It also aims to scientifically dispose of the non-recyclable waste by setting up special sanitary landfill centres.
As a first step, awareness programmes will be organized to make the people aware of the need to remediate the waste dumps and the benefits that come with them. A scientific study will be conducted in these areas to determine the nature of waste and the scientific methods to be used to sort these wastes. These activities will be done without causing no harm to the area, habitat, and the public health of people. Through this, the government aims to find a lasting solution to a problem that has been tormenting the people situated at the legacy waste dumpsites.
Kerala Solid Waste Management Project supported by the World Bank and Asian Infrastructure Investment Bank (AIIB) will implement the activities. As part of the project, a comprehensive solid waste management master plan will be prepared in all the cities under the leadership of local bodies, taking into account the local characteristics. The project will be completed within six years. All households and institutions in the cities of Kerala will benefit from the project.